Arriane, Recruitment Manager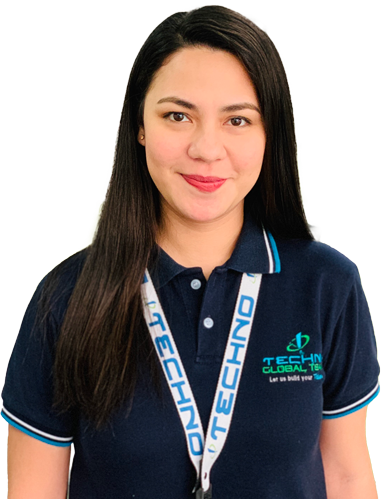 Hire experienced talent to fill
Techno Global Team can provide offshore employees within any type of sector where the task function or process of the staff can be done remotely. The significant market we service includes:
Add additional support staff to support your onshore team on your helpdesk or look to broaden your ranges of services and skill set with these roles
Drive more sales with a comprehensive team that can manage your online brand driving sales through your online strategies and content to spread the word of your brand to your target audience.
Support your finance team with certified and skill talents with experience in all modern accounting platform and practices to ensure your invoicing and cashflow is optimised
Get more time for your business and leisure when you hire an admin assistant from us. Do you have other particular roles or skill set you need in your business? Then let's talk today to discuss your business needs.