Let me help you understand how
Frainrissa, IT Recruitment Lead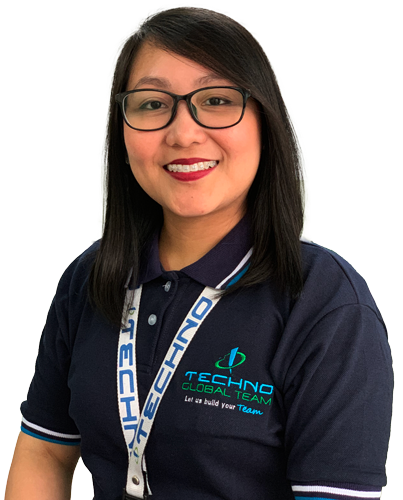 What do we provide in our
TGT provides you with a full support service: meaning you and your onshore team can worry less and focus more on your core business.
Fulltime Dedicated Team Member
We will provide you with a dedicated team member that will work exclusively for your business
Employment Requirements Covered
We will take care of the Government and Employment requirements for your Team members
Comprehensive Recruitment Program
We will find and screen the best talent, present them to you for your selection as part of your team
We will be your eyes, ears and feet on the ground to support your team while liaising with you regularly to manage their performance
High Speed & Secure Network
Your Offshore Team will connect with you via our world class design and secured IT network infrastructure

Simple & Transparent Billing
A simple and transparent billing system to manage all costings for you Offshore Program
We streamlined the offshoring and onboarding process to provide you a delightful experience all throughout the process.
Ask yourself, if I could hire someone today, what role would it be?

Our in-house Recruitment Team will present selection of talented candidates for you to select your own Team

Our Operations Support will help develop a Onboarding program for your team

Manage & Support your Team
We will work with you to assist with the management and support of your team
Our pricing model is straight forward and transparent with no hidden fees, providing you with full control over your offshore program.
Your eyes and ears on the ground to get the best performance from your team.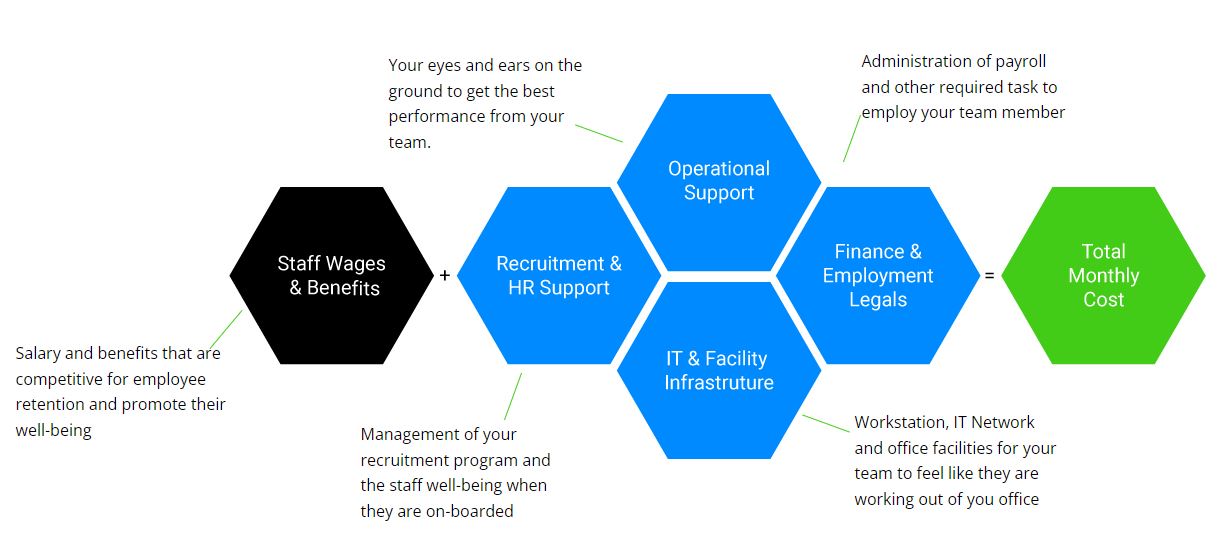 Administration of payroll and other required task to employ your team member
Workstation, IT Network and office facilities for your team to feel like they are working out of you office
Management of your recruitment program and the staff well-being when they are on-boarded
Salary and benefits that are competitive for employee retention and promote their well-being